What is The Student Experience and Why is it so Important?
Tuition fees and student expectations are as high as ever.
So, surely this means the student experience is the best it has ever been?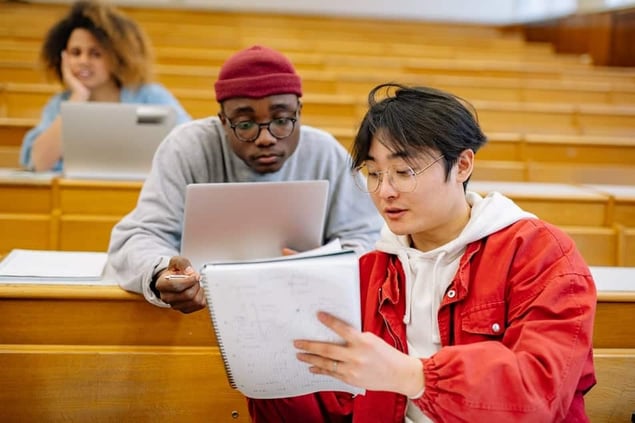 What Does Student Experience Mean?
The student experience encompasses the many different aspects of student life; academic and intellectual; social and emotional; and the growth of cultural, political, sporting and artistic interests.
This phrase is often used by universities and colleges around the UK to ensure potential students know what their student experience could look like if they chose to study there.
Some students may even base their university choice on the student experience shown by previous students at that university or college. But how do we maintain this standard and why exactly is it important?
Why is it so Important?
Within an increasingly competitive, student-driven sector, higher education institutions face the challenge of enhancing the student experience, supporting student engagement and measuring student satisfaction.
Every year universities in the UK enrol over 2 million students, studying nearly 1,200 different subjects. Since the increase in tuition fees, the demand for greater value for money has pushed the higher education sector to design better services for students.
According to results from the National Student Survey, filled in by university students in 2020, there was a significant decline in student satisfaction and only 83% of 332,500 UK students said they were satisfied with the quality of their course.
This needs to be improved. So here's how we can do it.
How Can We Improve The Student Experience in 2023?
The past couple of years have been a little different for universities and students, but as we move past the pandemic, maintaining a structured and effective student experience should become easier in the future.
The pandemic made universities and colleges get creative with maintaining student experiences, especially when everything went virtual. Like public sector work environments, students in 2023 will most likely experience a hybrid studying or working environment.
So now we've been in both situations, we need to combine the two and make it more effective for students.
Mental health is important in any sector, but especially education. Read our article on how we can do more to improve mental health in the public sector.
Five Ways to Maintain or Improve the Student Experience in 2022
Offer virtual or face-to-face alumni engagement opportunities that are interactive and easy to use - we like to call these 'one-click connections'. It's our job to make virtual classes as seamless as possible for students. This will help them access the support they need and all the programme content from start to finish.
Build an education road map - students will hopefully know how long their course runs, but having a visual road map will help keep them motivated, while ensuring they fully understand the content and what is expected of them
Provide effective and quick online forms to gain feedback - and actually implement it and show it!
Make greater use of social media platforms to promote communication and solutions
Use a variety of learning formats - we know this can be hard virtually, but as we move into a hybrid environment, try to implement different learning formats for students. From different ways of learning online, such as video, podcast and readings, to using collaborative group projects and activities when face-to-face.
Working in Education? Need to Learn How to Respond to Complaints?
We've got the course for you. We know schools and universities are facing increased scrutiny and pressures to excel, so you need to know how to respond to any complaints that come your way. Read the full agenda for our Effective Responses to Complaints in Education course and secure your place.