A Guide to Information Sharing

Chloe Martin
·
3 minute read
Information sharing is at the core of the public sector.
Take the COVID-19 pandemic for example.
Without sharing information effectively, Government departments and policy writers wouldn't have been able to make important decisions that helped the UK respond quickly to the crisis.
As technology grows and working environments change, there are always new ways the public sector could improve the way it shares information internally and externally.
So, here is a great place to start doing that. With this quick guide, you'll learn the key themes and principles of information sharing, 4 ways your organisation could improve sharing information internally and externally and what the future of information sharing in the public sector looks like.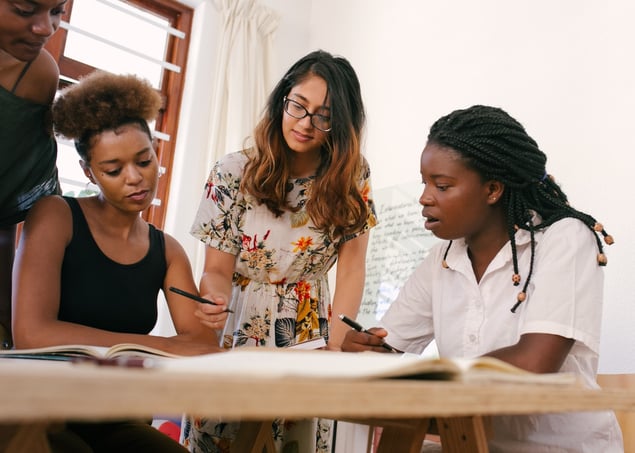 First, What Does Information Sharing Mean in the Public Sector?
Information sharing helps public sector organisations deliver more effective services in a more efficient and cost-effective way. The information shared is often in the form of data, including trends, patterns and surveys that tell organisations about the impact or effectiveness of their services or public habits.
Whether you're sharing information with key stakeholders, colleagues or policy-makers, it still requires some governance and management to ensure you are making the best possible decisions and impact with the information you hold or share.
4 Key Principles of Information Sharing
Necessary - Ensure the information you are sharing is necessary for the purpose and aim you're trying to meet.
Accurate - is all your information correct and accurate as it could be?
Timely - on a tight timescale? Make sure the data is ready and you leave enough time for it to be shared securely with confidence.
Secure - if the information you share is important or personal, ensure you have consent and follow all best practices to share it securely.
Here's how to ensure you are being ethical with your data.
What are the Key Themes of Information Sharing?
Information Overload
A local authority, hospital or police holds large quantities of information; from data on waste disposal to records on crime rates. In order to successfully utilise this information, it is essential to identify what type of data your organisation wants to maintain and share with other organisations.
An effective information-sharing framework can help organisations identify what records to share either internally or externally to improve services.
Impact of the General Data Protection Regulation (GDPR)
GDPR is very much the buzz term when it comes to data, especially as the UK General Data Protection Regulation (UK GDPR), tailored by the Data Protection Act 2018, is now an important part of day-to-day actions and responsibility for all public sector organisations.
Multi-Agency Sharing in Action
Multi-agency safeguarding hubs (MASH) was set up 5 years ago to facilitate greater information sharing between organisations to safeguard children. MASH is a perfect example of multi-agency information sharing, which many organisations can learn from.
Want to improve or develop your data and digital skills? Here are the top 4 data and digital training courses for the public sector in 2022.
4 Ways to Improve Information Sharing Internally and Externally
Internally
Use an all-access system - your organisation needs a way to ensure all employees have access to the same information in one place. This can be done through cloud-based systems which allow employees to access useful information from anywhere.
Encourage transparency - transparency starts at the management level. Management can ensure information sharing becomes a natural and common part of the organisational culture.
Want to learn more about how to manage your records and information? Read our blog post all about it.
Externally
Update your website - To keep stakeholders or service users in the know, ensure you keep your website up-to-date to avoid misleading information that may no longer be relevant.
Make use of social media - the use of social media in the public sector is catching on. You don't have to be the next big TikTok star, just aim to use platforms such as Facebook (Meta), Twitter and Instagram to keep service users engaged, in the know and build that trust.
Learn more about the benefits of social media for public sector organisations in a post-COVID world.
How to Achieve Success Through Information Sharing?
Using modern software and the latest digital technology can help organisations improve how they share information. However using such technology, requires the necessary skills and information governance know-how to ensure it is used in the most effective way.
Embedding an information-sharing culture - Having the organisational processes in place makes information-sharing a success. Information sharing isn't just down to one person to manage, it is essential that all staff are effectively trained to share data and ensure the smoother delivery of services and full compliance with data protection laws.
Sharing knowledge is another big part of successful organisations. Watch this quick TED Talk all about the impact sharing knowledge holds...
What Does the Future Look Like for Effective Information and Data Sharing?
To move things forward when it comes to information sharing, the UK Government has started turning towards a new anonymised system called Integrated Data Services (IDS). The IDS will allow information to be shared across Government in a secure multi-cloud environment, making data readily available when it's needed.
Not only will the IDS allow organisations to expand their data-sharing capacity, but it will also form a collaboration tool across Governments to deliver the best solutions and services while retaining the security and the public's right to privacy.
After the IDS becomes more integrated into Government departments, we could see a development of this new system in other public sector organisations to improve value and benefits employees.
Excel at Information Sharing and More With our Training Courses
Whether you want to create more engaging content for your audience, improve your knowledge of Excel or gain a greater understanding of statistical analysis, we've got a Data Compliance course to help you get started.