Too often projects don't deliver the set out objectives. Often because they have not been planned realistically and with a clear focus.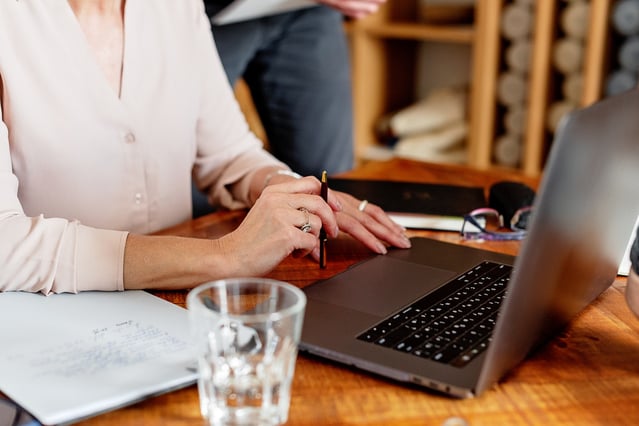 What is a Business Case?
A well planned business case provides decision makers, stakeholders and the public with a management tool for evidence based and transparent decision making. It is a framework for delivery and performance monitoring of the policy, strategy or project to follow thereafter. A good business case is crucial in delivering on objectives.
The information included in a business case usually includes the background of the project, benefits, options, budget, analysis and risks; similarly, to a SMART analysis.
Specific
Measurable
Achievable
Realistic
Timely
Nowadays, public sector projects are required to justify their needs through a business case. In fact, it would take into consideration the social and environmental benefits to give a better understanding on the impact of the economy.
Learn more about the use of SMART goals and objectives.
How do You Decide if a Project is Worth it?
The outline is simple: why, what, who and how. These are the necessary tools to decide if it is vital to continue a certain project. This is different compared to a 'project proposal' which outlines the business's vision, needs, expected benefits, strategies, products and impact. A business case, however, has more details on the project, sponsors and key stakeholders before it can be accepted, declined or reviewed.
Before you create a business case, you need to ask yourself whether the project is worth it. Normally projects are a problem solver because in a way or another, you did not meet your objectives. Therefore, you need to deal with the situation: when do I use a business case? Once the resources and expenses of a project have been justified and approved, by sponsors, management or other stakeholders who are involved, you can move forward with your business case.
Book your place on our APMG accredited course for better business cases (Foundation level) to gain a deeper knowledge of business cases and using them to achieve project investments.
4 Simple Steps to Producing a Successful Business Case
1. Identify the problem



Projects are not just created for no reason. Usually, they're produced to solve a business problem that needs a solution or to offer a business opportunity of some sort. Simply describe the problem or opportunity, add in some effective and relevant research or competitor analysis and offer a timescale for completion.

2. Identify the solutions

Now you've identified a problem or business opportunity, you need to narrow down your ideas. It is difficult to know whether there is a 'right' solution, but using research, cost forecasts and risk analysis can help you decide.

3. Recommend the preferred solution

After you've analysed a range of options, you can recommend or prioritise one using a scoring mechanism or rating out of 10. When rating your solutions, think about the risks, benefits, costs and project complexity. There will be pros and cons to each solution, so after a hard look and think, we're sure you'll choose what's best.

4. Describe how to implement the approach

Since there is no guarantee that a business case would be accepted, you need to ensure that it is convincing enough. How? Acquire a practical framework for a comprehensive persuasive business case and realism within the means of your organisation. This also involves effective strategic planning; objectives and other actions. You need to reveal why something may have changed or needs changing and why it is the best way forward for your organisation.
Increase Your Chances of Success With Our Free Downloadable Business Case Template
Influence decision makers, drive organisational performance and gain funds for projects using our free downloadable business case template.
Click below to secure your free copy.