How to Effectively Respond to Written Complaints in the Public Sector
Understanding ModernGov
·
2 minute read
Public sector organisations are open to more scrutiny than most.
While you might be working hard to provide the best possible service, there will always be a complaint or two that slips through.
It's your job to respond in an understandable and concise manner. We know this isn't as easy as it seems.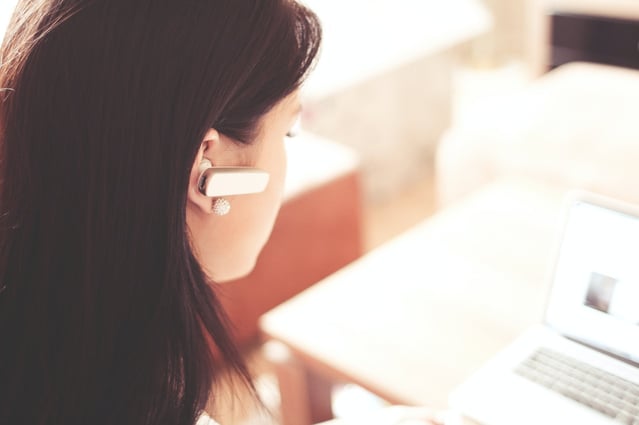 Complaints give us insight into potentially pervasive problems that are bothering service users. Responding to complaints effectively can reduce costs, increase efficiency and maintain your organisation's reputation.
Top Five Tips on How to Effectively Respond to Complaints in the Public Sector
Handle With Care
When people send a complaint on social media or by email, they're actively telling you how to improve. They've taken the time to raise a problem and want to be heard. Approach their issue with respect, understanding and most importantly, empathy.
It's said for every vocal complaint, there are 26 unspoken for. Take time to address each point of the complaint. They'll appreciate you've processed their concerns which can significantly diffuse the situation.
At the very minimum, you should begin any response to a complaint by thanking them. If nothing else, this means you start on a positive note, acknowledging the time and effort they've spent to get in touch.
Read our other blog post to learn how to respond to written complaints in Education.
Be Sympathetic, Yet Informed
Working in the public sector means there's always a policy to follow. Although they're great guidelines to follow for the procedure, just regurgitating a document in response to a complaint feels impersonal. Rather than giving them a generic response, show compassion.
"I understand this must be frustrating for you."
As a rule, keep things as simple as possible and avoid technical jargon. The most important thing when responding to a complaint is maintaining a sympathetic tone at all times.
Upskill in Effective Complaint Communication
It's essential to put time and resources aside for your own development, whether it's through more exposure or attending a course conducted by experts. While you're gaining valuable communication skills for responding to complaints, you're also developing transferable skills to implement in other forms of writing in the public sector.
Our training courses are specifically designed to help you write more efficiently with empathetic responses, and gain insight into emerging complaint trends and how to rise to them effectively. View the next available written communication courses on offer.
Discover the 5 benefits of attending an online training course.
Acknowledge the Problem...
Tell the individual making the complaint that you appreciate them reaching out with their concerns and you want to understand exactly how they're feeling.
Paraphrasing what a member of the public has said and repeating it back to them shows you've listened and understood what the problem is. Acknowledging the problem doesn't mean you agree with what the complainer has to say, it just means you respect them enough to listen.
Learn more about the essential writing skills every public sector professional needs.
…Then Provide a Solution
Citizens don't want a vague response that's obviously copied and pasted. If you're going to respond to a complaint, it's important to be very specific so they understand you tailored it just for them.
Once you've gathered all of the information, now is your chance to find a solution. Some individuals might just be happy if you've acknowledged and apologised for mistakes your organisation has made. But it's always best practice to explain what you've done (or what you will do) to address the problem.
Effectively communicating the resolution and any precautions you'll take to prevent similar problems in the future is key to writing your complaint response. As always, offer your ongoing support if they have anything further they wish to raise.
Interested in Writing More Effective Content for Your Public Sector Role?
Public sector writing is more than just presenting information clearly and understandably. You need to adapt and tailor to many types of writing - and quickly. We've gathered tips, useful information and guidance in one easy-to-access guide.
Click below to download your free copy.