Guide to the Public Sector Equality Duty | What it Means for Your Organisation

Chloe Martin
·
4 minute read
In today's society, the pursuit of equality and the removal of discrimination have become paramount, especially for public authorities.
Understanding the Public Sector Equality Duty (PSED) and its implications for your organisation is crucial for fostering equal decision-making and avoiding legal issues.
In this blog post, we will demystify the Duty, explore its meaning, and provide practical steps to ensure compliance and how it can apply to your organisation.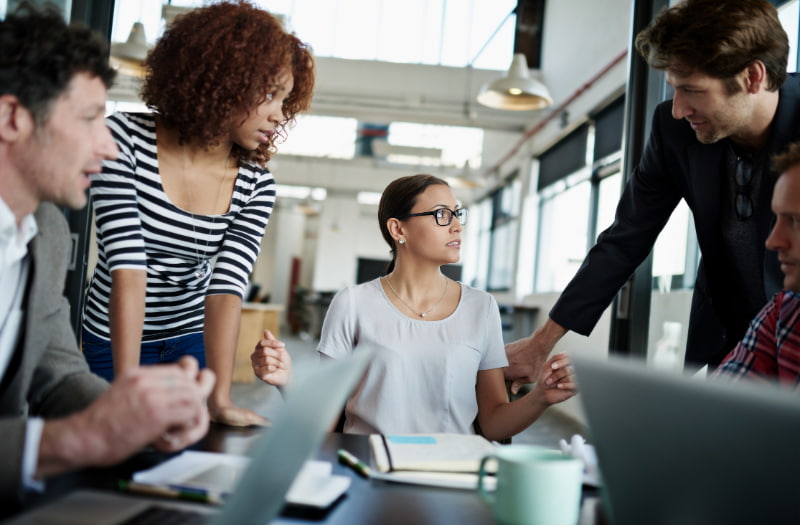 What is the Public Sector Equality Duty?
The Public Sector Equality Duty is a legal duty brought into force to eliminate discrimination of any kind, including harassment, and victimisation – direct or indirect.
The duty came into force on the 5th of April 2011, created under The Equality Act 2010. This duty is one that public sector authorities such as NHS hospitals, schools and government departments must follow in their day-to-day business.
This also means that the duty should be consulted before any new decisions are made, policies are made or services are changed. This ensures that everyone has equal opportunities and that specific communities are not discriminated against.
Public Sector Equality Protected Characteristics
There are nine protected characteristics under The 2010 Equality Act, including:
1. Age
2. Disability
3. Pregnancy and maternity
4. Race
5. Religion or belief
6. Marriage and civil partnership
7. Sex
8. Sexual orientation
9. Gender reassignment
3 Aims of the Public Sector Equality Duty:
Eliminate discrimination, victimisation and harassment

Advance equality of opportunity between people who share a protected characteristic

Foster good relations between those who share a protected characteristic, and those who do not
Who Does the Public Sector Equality Duty Apply To?
Any organisation that carries out a public function or service. From schools, hospitals, police forces and government departments, the Public Sector Equality Duty is a legal requirement that must be met.
Examples of How the Public Sector Equality Duty Could Apply
Let's consider an example of how the Public Sector Equality Duty could apply to a local council. The council is responsible for providing services to the local community, including housing, education and social services.
Assessing the Impact: The council would first need to assess the impact of its policies, decisions and services on different equality groups. This means considering how their actions might affect people with different protected characteristics. For example, when developing housing policies, the council would analyse the potential impact on disabled individuals, elderly people and ethnic minority communities.
Gathering Data: To carry out the assessment, the council would gather relevant data on the different equality groups within the local population. This could involve conducting surveys, consultations and collecting demographic information.
Setting Equality Objectives: Based on the assessment, the council would set specific equality objectives to address the identified imbalance. For instance, if the data reveals a lack of availability in public buildings for people with disabilities, the council could set an objective to improve availability by installing ramps, lifts or accessible toilets.
Taking Action: The council would then take appropriate actions to meet the set equality objectives. This could involve implementing new policies, providing additional resources, or improving staff training to ensure services are inclusive and accessible to all members of the community.
Reporting and Monitoring: The council would regularly report on its progress in meeting the equality objectives and provide updates to the public. It would also monitor the impact of its actions and policies to ensure that they are effective in promoting equality and eliminating discrimination.
What Does the Public Sector Equality Duty Mean for Your Organisation?
To fulfil the three key elements of the Public Sector Equality Duty, public sector organisations must take action to demonstrate compliance. Three ways to do this include:
1. Conducting an Equality Impact Assessment: These assessments are used to assess how policies or decisions may impact different groups, including protected characteristics.
2. Setting equality objectives: Organisations should set specific and measurable equality objectives that aim to promote equality and address any disparities. These should align with the organisation's overall goals or strategy. For example, an educational institution may set an equality objective to reduce the attainment gap between students of different ethnic backgrounds.
3. Publishing relevant information: For example, equality objectives, progress reports and other data or policies that relate to equality and diversity.
Although compliance with this duty is an obligation, doing so also shows transparency and commitment to promoting equality, eliminating discrimination and fostering inclusivity in line with the duty's needs.
What Happens if a Public Authority Has Not Decided Lawfully?
If a public authority fails to comply with the Public Sector Equality Duty, there can be serious legal consequences – but bear in mind, these are dependent on the nature of the failure to comply.
One of the most common ways lawfulness is challenged is through a judicial review. These take place with a judge in court to decide whether the authority has acted lawfully or otherwise – e.g. by making a specific decision.
The types of decisions which may fall within a judicial review can include:
· Decisions of local authorities in the exercise of their duties to provide various welfare benefits and special education for children in need of such education;
· Certain decisions of the immigration authorities and the Immigration and Asylum Chamber;
· Decisions of regulatory bodies;
· Decisions relating to prisoner's rights.
Source: Courts and Tribunals Judiciary
Although it's impossible to completely avoid your decisions being challenged, there are steps you can take to minimise it from happening.
1. Follow proper procedures: Ensure all your decision-making processes adhere to relevant laws and regulations. Including providing proper notice, conducting thorough research considering all characteristics and providing reasons.
2. Seek legal advice: Speak to legal experts who specialise in the specific area of law relevant to your organisation's duties.
3. Keep accurate records: Keep a record of all decision-making processes, meeting minutes and other relevant documents. These will demonstrate that proper procedures were followed to make a decision.
Learn The Essentials of Writing Policies and Successful Project Management for Your Organisation
We offer a range of courses and expertise in all aspects of project delivery and offer insights into policies required by the public sector. View our full range of Policy & Project Management courses here.
Chloe Martin
Content Editor
2+ years in SEO and content marketing. Striving to help public sector professionals develop their skills and learn something new through high-quality content.