Fundamentals of Project Management: How to Improve Your Hard and Soft Skills

Chloe Martin
·
8 minute read
Project management can be quite a common practice within the public sector.
With a number of projects on hand, your responsibility will only increase over time.
This is when project management can become a business-critical undertaking.
To get this right, having an understanding of the core fundamentals of project management is vital - as well as knowing what hard and soft skills you need, and ultimately, how to improve them.
To help you get started, we've outlined the fundamentals of project management below, along with tips on how you can improve your hard and soft skills to thrive in a project management role in the public sector.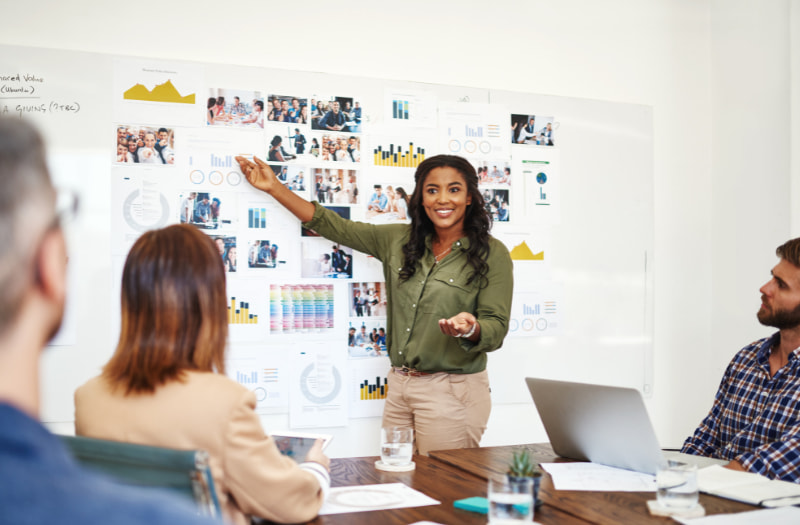 Contents:
The Five Fundamentals of Project Management
1. Preparing and Planning
Preparation and planning are two vital aspects of project management - without them, you're a fish out of water. Effective project managers begin by weighing up the needs and viability of a project, so as to determine the requirements, timescale and in some cases, an allocated budget.
First of all, identify your goals and objectives. These are the 'what' of your project, the destination and can help create a framework of progress from beginning to end. Through goals, you can also define tasks that relate to them and then designate those tasks to a team you've picked out or been given. Be aware the specific tasks shouldn't be given out at random - rather, choose those individuals who are best suited.
When you've done this, work to get feedback from either management or your project team, so that they both have time to reflect upon your choices and suggest changes thus far. This also provides them with ownership, which helps to increase motivation across the board.
With this feedback gained, you can adjust your plan accordingly based on the information you've been given.
2. Organisation and Time Management
If you've got a plan and a timescale - fantastic. These work to define your whole process and influence time management capabilities a lot. However, effective organisational and time management within a process doesn't just naturally tick along behind the scenes, it needs to be worked at by those involved.
First of all, you can schedule regular meetings to check on the progress of the project. These don't have to be long, but they do help you maintain momentum and tick off any smaller tasks or objectives you may achieve along the way.
This is also part of an emphasis on communication that must be maintained, which aids your organisational management by constantly updating people on where they should be and what they should be doing.
Above all, stick to the plan, but also maintain flexibility if any complete roadblocks are discovered. With the right team, you'll be able to plan around these obstacles or even get rid of them altogether.
Finally, make sure to prioritise your most important tasks. Procrastination on smaller, non-critical tasks may seem productive, but it can easily make a project late in terms of coming to fruition.
3. Ensuring a Successful Team
Organisational management can also be interpreted as how you manage the staff around you - not simply how you organise. For example, project managers should take into account several key areas with which improvement can run in tandem with the overall project management process. These areas are:
Team building: Successful project management is negatively affected or slowed by a bad team dynamic.
Motivation: This needs to feel consistent team-wide, as a lack of motivation means a lack of productivity.
Effective communication: Without the easy and accurate exchange of information, projects can be left dead in the water.
Negotiation and conflict management: The ability to manage any conflicts that arise within a project so that an agreement can be made.
4. Tools to Use
It's useless to plan and direct a project on paper. What you'll experience is siloed teams and information, a lack of communication and no centralised environment in which to chart your work and progress.
A simple Google Docs account can take a massive step away from the inefficiencies of paper - or even unconnected Microsoft Office applications. Employees within a project need real-time access to data and information.
Luckily, there are countless project management software applications for public sector organisations to choose from. Here's a list of top picks:
Basecamp

: With this simple interface you can track projects, share data, schedule events and communicate with your colleagues.
Trello: Trello actually lets you create to-do lists accessible to everyone - meaning it's great for keeping track of your objectives. There's also a collaborative board feature, meaning it's easy to get team-wide contributions.

Asana

: In this time of remote working, Asana is a great option as it integrates with email, meaning you get the benefit of enhanced, trackable communication. It also works well with Google Docs or Dropbox.
Common Techniques
Project management techniques help to make managing these processes easier and can even help bring costs down by improving efficiency. There are also many techniques out there to try or choose from. Here are three that are particularly noteworthy:
1. Work Breakdown Structure (WBS): A WBS is almost like a flow chart that breaks down large tasks or objectives into smaller, more manageable tasks. It helps you visualise the tasks and resources that make up a larger, final deliverable.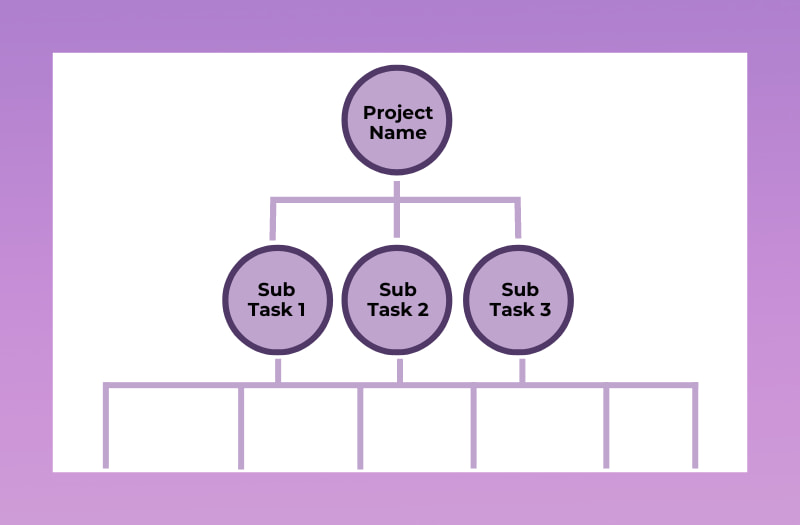 2. Gantt Chart: Another technique that emphasises visualisation, a Gantt chart enables you to see task dependencies, duration of task and how these can affect deadlines.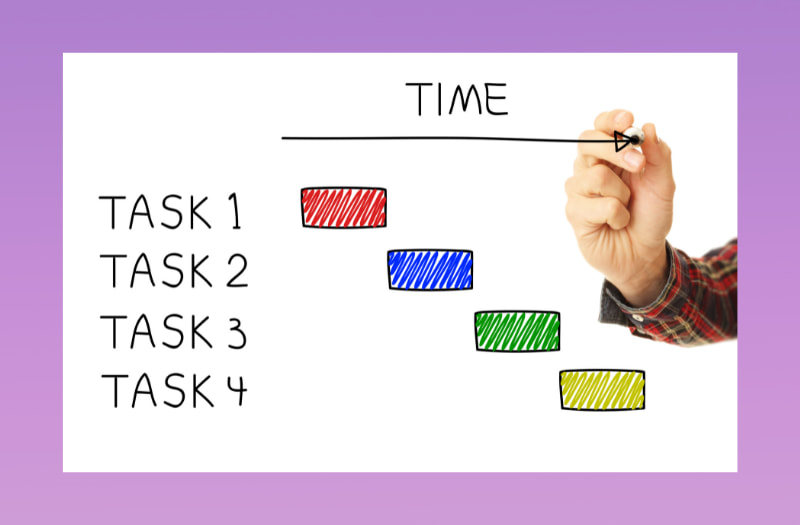 3. Critical Path Method (CPM): This style of project management technique helps you to accurately schedule all activities. Effectively, it allows you to develop the 'critical path' - the shortest, most efficient path to project completion.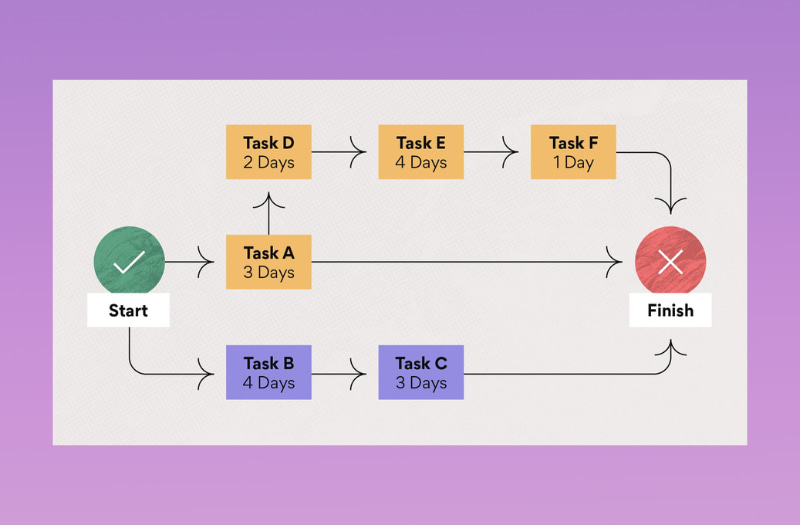 Source: Mission Control
5. Evaluating and Reviewing
There are three types of project evaluation:
Pre-project evaluation: This is the evaluation of the plan before it's pitched to stakeholders. It helps determine initial effectiveness and explores how watertight your plan actually is.
Ongoing evaluation: This is where you track the project in line with the objectives or KPIs you've set for yourself. It's a process of consistent monitoring and is done best when paired with project management software.
Post-project evaluation: Upon completion, analyse how effective the project was by going through the data and also interviewing the team. This is a good chance to spot any undiscovered inefficiencies and then iterate when it's time for your next project.
When evaluating, remember to record your results so you have something concrete and immutable to build from further down the line. It also shows stakeholders the key wins and losses, meaning they have visibility of your process. This can also help secure more budget in the future.
Now you know the fundamentals of project management, it's time to develop the hard and soft skills you need to thrive in each of those fundamental areas. Let's get started!
5 Key Hard Skills for Project Management & How to Improve Them
Risk Management
Process Management
Project Planning
Evaluation
Budgeting
1. Risk Management
Every project comes with its potential risks. It's how you identify what those could be and plan for a way to mitigate or solve them if they do come to light.
How to Improve Your Risk Management Skills
Ensure you fully understand all the areas of the project
Learn how to describe risks to other members of the team so everyone is on the same page
Continue to look ahead for new risks throughout the project process
Be open to adapting plans and focus on the small details as they often have a bigger impact than you think
2. Process Management
To continually improve the successful outcome of a project, it's important to have strong processes in place that will make sure you meet your goals.
How to Improve Your Process Management Skills
Work together to pinpoint the key issues your processes look to solve or avoid
Set realistic expectations
Build a detailed schedule to help you keep track
3. Project Planning
Before you even start the project, you need a strong plan. From tasks and goals to deadlines and key deliverables, project planning is a key stage that ensures your project stays on track and uses all resources efficiently.
How to Improve Your Project Planning Skills
Conduct research on different project plan structures - this can help you find a different way that might be more effective than the one you're currently using. Or you could learn from a range of samples and create your own
Set success metrics - such as SMART goals
Set out a clear budget and ensure everyone is aware
4. Evaluation
If you're involved in a large project, it's easy to get lost in the fine details and lose focus on the end goal. To avoid this, being able to evaluate how well specific elements are going and take on feedback matters.
How to Improve Your Evaluation Skills
Integrate benchmarks throughout the project - this can be in terms of budget, schedule, resources, quality etc. - so you have something to evaluate success against
Identify the gaps - Strong evaluation skills help you identify gaps in the processes or tasks you've set. Involve different members of the team to gather feedback and work on improvement solutions together
5. Budgeting
Whether you study past projects or communicate with other members of your team to find more accurate timing on tasks, budgeting is one of the most important aspects of project management - especially for the public sector.
How to Improve Your Budgeting Skills
Schedule check-ins throughout the project - whether that's once a week or every fortnight, put in the time to review the budget: what you've spent, what you have left to spend and potential hurdles that may get in the way
Break down tasks and timings - bulking tasks together might make things easier to schedule, but this could backfire if you haven't considered the sub-tasks that might come with it.
5 Key Soft Skills for Project Management & How to Improve Them
Critical Thinking
Prioritisation
Conflict Management
Collaboration
Problem-Solving
1. Critical Thinking
Critical thinking is all about being able to look at all the information you have available and make a thought-out decision. When it comes to project management, being a critical thinker is, well, critical to keeping everything on track.
How to Improve Your Critical Thinking Skills
We have a whole blog post on this exact topic! Go take a read to find out what actions to take to improve your critical thinking skills.
2. Prioritisation
Whether you're managing a small or large project, you're going to have various things going on that all need a piece of your attention. So, how do you prioritise how much attention and time you give to certain areas?
How to Improve Your Prioritisation Skills
Review your workload regularly - things are going to pile up before you notice it. Stay on top of them by planning out your days and time on specific tasks to give them enough attention to do them well.
Know the difference between urgent and important

Urgent tasks: Require immediate attention to avoid a negative consequence.
Important tasks: Need to be done to meet a deadline or strategic process - these may not be time-sensitive.
Often our brain struggles to differentiate the two. To help, give the Eisenhower Matrix a try: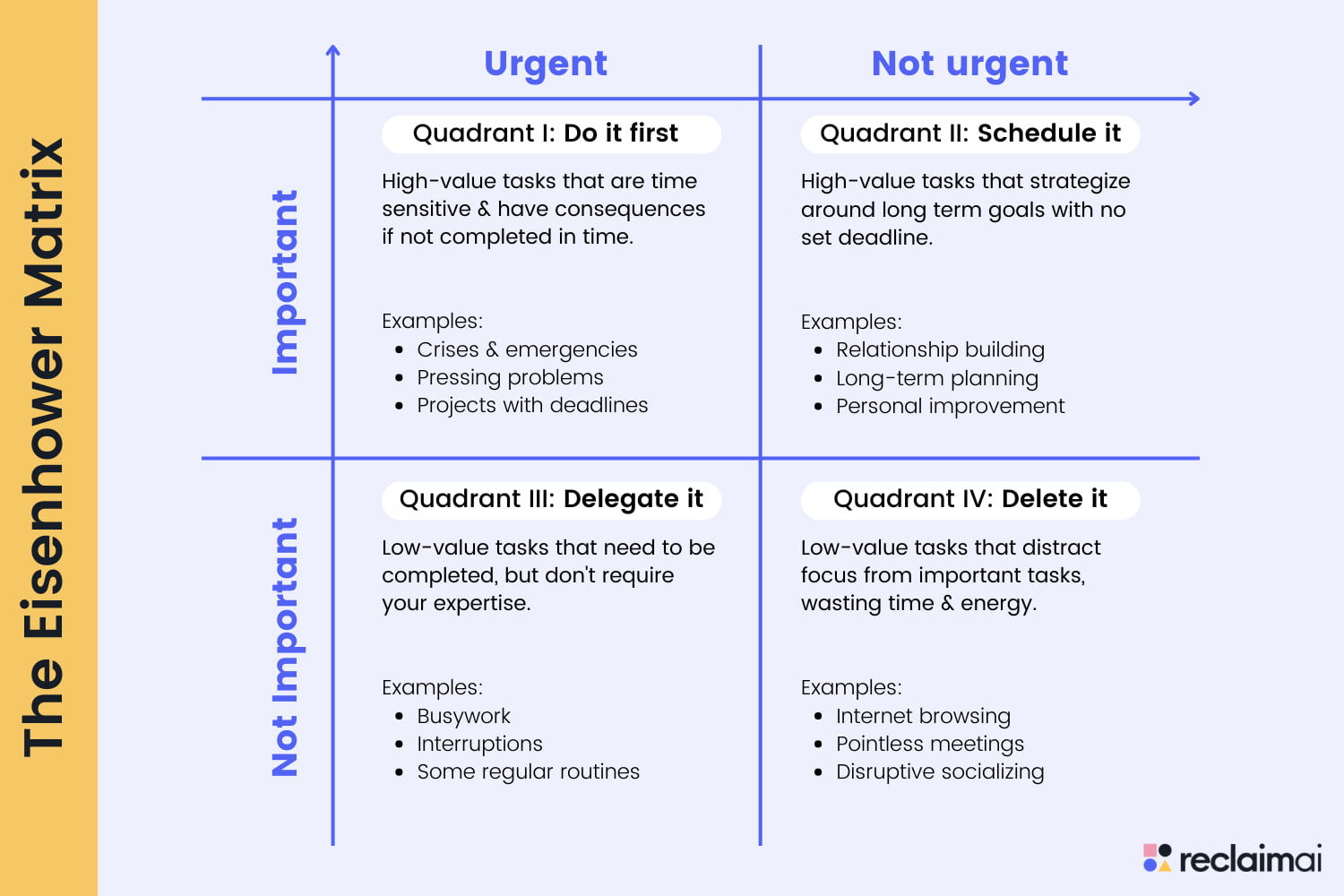 Source: Reclaim.ai
3. Conflict Management
Even if your team have been working together for some time, conflicts can arise from different communication styles and misunderstandings. Knowing how to mitigate and solve these conflicts helps avoid critical time for the project being wasted.
How to Improve Your Conflict Management Skills
Learn how to remove emotions from the situation - emotions can get the better of all of us in stressful situations, but knowing how to remove them to find a solid solution and work together is critical.
Attend our Strategic Change Management training course to learn how to manage those resistant to change and much more.
4. Collaboration
Projects aren't usually done solo. The best ones are when a strong team works efficiently towards the same goals and outcomes. Without effective collaboration, your projects are likely going to go south - in many ways than one. Think going over budget, inefficient use of resources and everyone on different pages (yikes).
How to Improve Your Collaboration Skills
Aim to understand your team's communication styles - this can take time and learning, but once you truly know your team, your collaboration will be much stronger
Be open-minded - your team are going to have ideas, some might always not be the best, but keep the floor open to new ways or ideas that could spark improvement
Be transparent with your whole team - this not only builds trust but also helps develop an environment where everyone feels comfortable to speak up, especially if things don't go according to plan
5. Problem-Solving
No project is without its trips and mishaps. It's how you deal with them that matters.
How to Improve Your Problem-Solving Skills
Understand that the root of problems is the key. Instead of looking around the problem, look within and go to the source
Work on your decision-making skills - when it comes to solving problems, you need to be the person that can look at possible solutions and decide which is the best route to take
Develop the Essential Project Management Skills You Need to Succeed
Ready to gain valuable insights into key project management frameworks and learn how to use them in action with our expert trainers? Secure your place on our next upcoming Guide to Project Management training course here.
Chloe Martin
Content Editor
2+ years in SEO and content marketing. Striving to help public sector professionals develop their skills and learn something new through high-quality content.