The Fundamentals of Project Management
Project management can be quite a common practice within the public sector. With many projects comes much responsibility and over time, project management can become a business critical undertaking.
This means that public sector employees need to ensure they understand the project management fundamentals crucial to providing good services and maintaining productivity.
So how exactly do you improve your project management skills? We'll tell you here.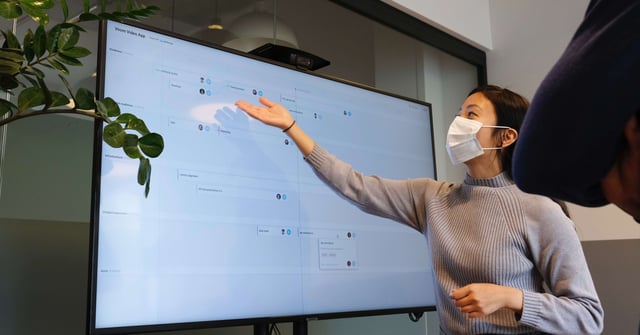 Preparing & Planning
Preparation and planning are two vital aspects to project management - without them, you're a fish out of water. Effective project managers begin by weighing up the needs and viability of a project, so as to determine the requirements, timescale and in some cases, an allocated budget.
First of all, identify your goals and objectives. These are the 'what' of your project, the destination and can help create a framework of progress from beginning to end. Through goals, you can also define tasks that relate to them and then designate those tasks to a team you've picked out or been given. Be aware the specific tasks shouldn't be given out at random - rather, choose those individuals who are best suited.
When you've done this, work to get feedback from either management or your project team, so that they both have time to reflect upon your choices and suggest changes thus far. This also provides them with ownership, which helps to increase motivation across the board.
With this feedback gained, you can adjust your plan accordingly based on the information you've been given.
Improving Your Organisation and Time Management
If you've got a plan and a timescale - fantastic. These work to define your whole process and influence time management capabilities a lot. However, effective organisational and time management within a process doesn't just naturally tick along behind the scenes, it needs to be worked at by those involved.
First of all, you can schedule regular meetings to check on the progress of the project. These don't have to be long, but they do help you maintain momentum and tick off any smaller tasks or objectives you may achieve along the way.
This is also part of an emphasis on communication that must be maintained, which aids your organisational management by constantly updating people on where they should be and what they should be doing.
Above all, stick to the plan, but also maintain flexibility if any complete roadblocks are discovered. With the right team, you'll be able to plan around these obstacles or even get rid of them altogether.
Finally, make sure to prioritise your most important tasks. Procrastination on smaller, non-critical tasks may seem productive, but it can easily make a project late in terms of coming to fruition.
Ensuring a Successful Team
Organisational management can also be interpreted as how you manage the staff around you - not simply how you organise. For example, project managers should take into account several key areas with which improvement can run in tandem to the overall project management process. These areas are:
Team building: Successful project management is negatively affected or slowed by a bad team dynamic.
Motivation: This needs to feel consistent team-wide, as a lack of motivation means a lack of productivity.
Effective communication: Without the easy and accurate exchange of information, projects can be left dead in the water.
Negotiation and conflict management: The ability to manage any conflicts that arise within a project so that an agreement can be made.
Tools to Use
It's useless planning and directing a project on paper. What you'll experience is siloed teams and information, a lack of communication and no centralised environment in which to chart your work and progress.
A simple Google Docs account can take a massive step away from the inefficiencies of paper - or even unconnected Microsoft Office applications. Employees within a project need real-time access to data and information.
Luckily, software provides. On the market now, there are countless project management software applications for public sector organisations to choose from. Here's a list of top picks:
Basecamp

: With this simple interface you can track projects, share data, schedule events and communicate with your colleagues.
Trello: Trello actually lets you create to-do lists accessible to everyone - meaning it's great for keeping track of your objectives. There's also a collaborative board feature, meaning it's easy to get team-wide contributions.

Asana

: In this time of remote working, Asana is a great option as it integrates with email, meaning you get the benefit of enhanced, trackable communication. It also works well with Google Docs or Dropbox.
Common Techniques
Project management techniques help to make managing these processes easier and can even help bring costs down by improving efficiency. There are also many techniques out there to try or choose from. Here are three that are particularly noteworthy:
Work Breakdown Structure (WBS): A WBS is almost like a flow chart that breaks down large tasks or objectives into smaller, more manageable tasks. It helps you visualise the tasks and resources that make up a larger, final deliverable.
Gantt Chart: Another technique that emphasises visualisation, a Gantt chart enables you to see task dependencies, duration of task and how these can affect deadlines.
Critical Path Method (CPM): This style of project management technique helps you to accurately schedule all activities. Effectively, it allows you to develop the 'critical path' - the shortest, most efficient path to project completion.
Evaluating and Reviewing
There are three types of project evaluation:
Pre-project evaluation: This is the evaluation of the plan before it's pitched to stakeholders. It helps determine initial effectiveness and explores how watertight your plan actually is.
Ongoing evaluation: This is where you track the project in line with the objectives or KPIs you've set for yourself. It's a process of consistent monitoring and is done best when paired with project management software.
Post-project evaluation: Upon completion, analyse how effective the project was by going through the data and also interviewing the team. This is a good chance to spot any undiscovered inefficiencies and then iterate when it's time for your next project.
When evaluating, remember to record your results so you have something concrete and immutable to build from further down the line. It also shows stakeholders the key wins and losses, meaning they have visibility of your process. This can also help secure more budget in the future.
Now, project management requires a lot of different knowledge, techniques and talent to get right - especially if it's your first time managing. Only the best prepared will be the most successful. To discover further best practices when it comes to project management, sign up for our virtual course.
Develop the Essential Project Management Skills You Need to Succeed
With this virtual course designed with you in mind, you'll be in the best position to determine how to accurately manage projects going forward, discovering how to properly factor in KPIs, how to manage your team efficiently and how to capitalise on a structural approach.
To find out more about this virtual course, the breakdown and the learning potentials, simply click here.